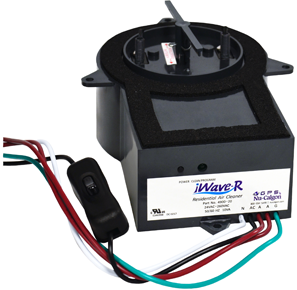 iWave-R Air Purifier Services in Mount Washington, OH
If you are a homeowner that wants cleaner air inside your home at a fraction of the cost, then you should consider investing in an iWave-R. The iWave-R uses the process of ionization, which is the process that takes electrically neutral atoms/ molecules and converts them into useable electrically charged atoms/molecules. So what does that mean for you, the homeowner? Well, your home will produce cleaner, healthier, and fresher air without the need for chemicals to mask the smell, which will improve your overall health and well-being. Luckily for us, Mount Washington Heating & Cooling sells the industry's best options for ionization air purification products at the lowest price in the HVAC industry, guaranteed. So, to get the most bang for your buck, homeowners should consider investing in an iWave-R. It has most of the functions that are needed to improve your indoor air quality all in one device. In addition, it can neutralize odors remove bacteria, smoke, and viruses, which is extremely beneficial in today's world of Coronavirus.
Suppose you want cleaner, purer, healthier air in your Cincinnati, Ohio area home. In that case, you want an air purification system that delivers more value for your hard-earned cash. In today's day in age, air purifiers are essential in residential homes. Their ingenious design removes air pollution inside buildings or residential homes, which improves the overall indoor air quality. Air purifiers are especially beneficial if you have individuals who suffer from seasonal allergies in your home.
More Details about the iWave-R
Like our Parent company, the Five Star Heating & Cooling Group, at Mount Washington Heating & Cooling, we only sell the industry's top-rated systems. If we wouldn't put it in our homes, it will not go in yours. On top of that, the iWave-R has a Five Star Google Rating from homeowners just like you, who had it installed as an extension of their residential HVAC system. This cutting-edge design and revolutionary ionization air cleaner sanitizes your home's air supply while eliminating allergens, pathogens, odors, static electricity, and other impurities. As a homeowner, you want to keep a clean and healthy home, but the sad truth is that indoor air pollution is caused by cooking, personal care products, pesticides, and other cleaning products. However, investing in a whole-home air purifier like the iWave-R. You won't have to worry about air pollution in your home because it will be virtually nonexistent. As an added bonus, it doesn't require maintenance or cleaning once it's installed in your existing HVAC system. 
iWave-R Air Cleaner with professional Installation

No maintenance air purifier for Residential air conditioning systems

Self-cleaning design

Effortless mounting with magnets

Universal Voltage Input – 24 VAC to 260 VAC

Reduces allergens, odors, smoke, static electricity, and other airborne particles

Kills mold, mildew, bacteria, and viruses (including the COVID-19 virus)

No replacement parts required
The Bottom Line: If you have this revolutionary technology installed in your residential home, you will join the more than 100,000 homeowners with the iWave-R. Not to mention, it is the world's first self-cleaning needlepoint bi-polar ionization system, which is specifically designed concerning the indoor air quality for residential A/C systems that utilize ductwork. The best part is this product requires no maintenance or cleaning.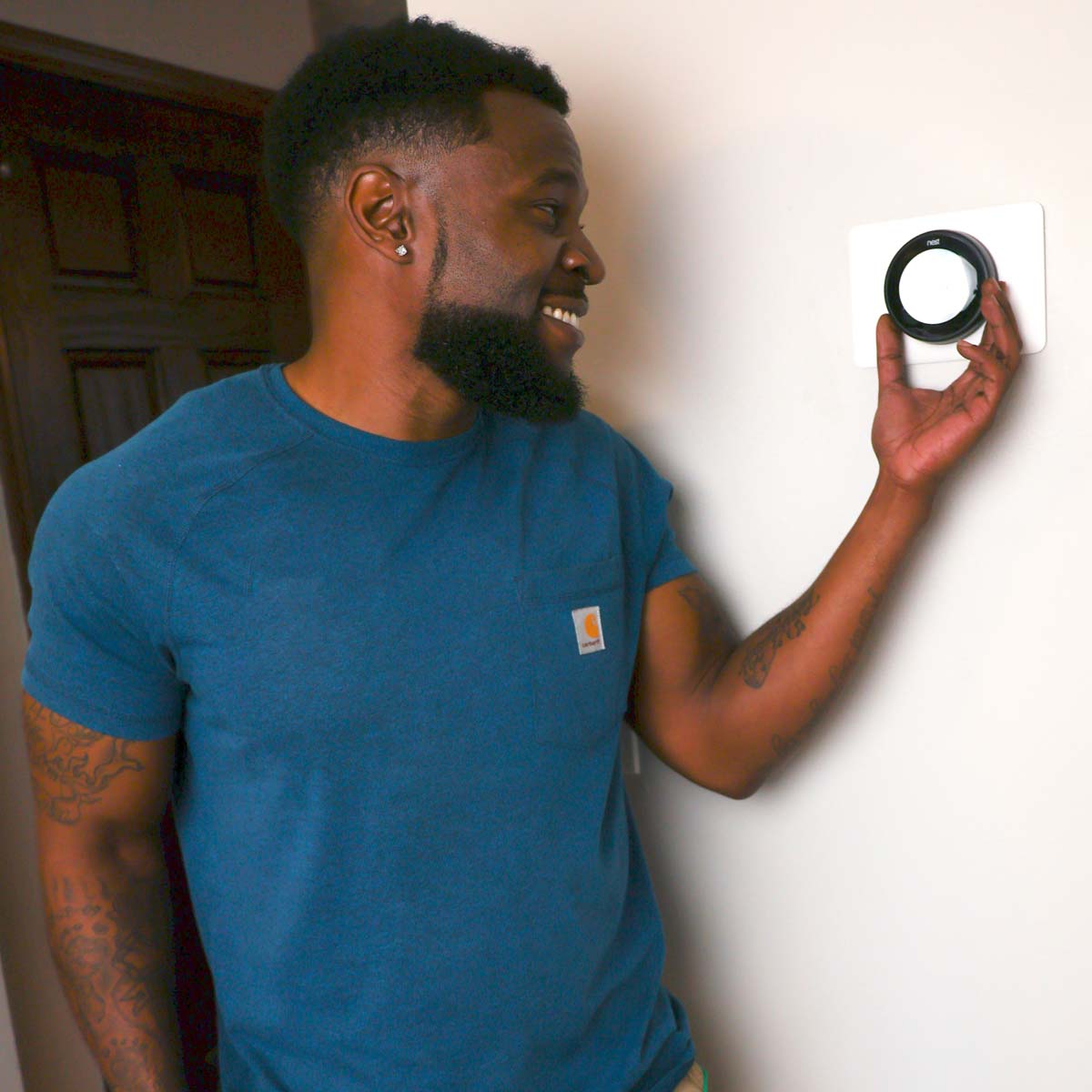 iWave-R Special Offer
Are you a homeowner that wants cleaner air in your home without spending an arm and a leg that requires no maintenance? At Mount Washington Heating & Cooling, we encourage you to take us up on our one-of-a-kind special offer for the iWave-R. Keep in mind this special offer on the latest and greatest ionization system won't last forever. So do yourself, your home, and your family a favor and invest in your overall health and well-being. We encourage you to give us a call today to start your indoor air quality journey and help protect your home from pathogens like bacteria, mold, and infectious airborne viruses. At the same time, this special offer is still valid.
Benefits of Air Purifiers
Decreases Chances of Developing a Cold or Flu
Since airborne infections, like the flu, spread through microscopic pathogens through your home's air supply, it is a good chance that if one family member gets sick, others will too. This is essentially caused by everyone in the same household ultimately breathing the same air. That means a home without proper air filtration, purification, or treatment, viruses and bacteria spread through your home quicker. So how does a homeowner prevent airborne pathogens that could lead to illnesses? Two words: air purifier. An air purifier will catch and neutralize the pathogens living in your home's air supply before they can get recycled back out into your house. An added benefit is that air purifiers are proven to help improve sleep quality and prevent breathing-related problems.
Relieving Allergy Symptoms
Do you or anyone in your home suffer from seasonal allergies? If so, one of the best things homeowners can do to alleviate allergy symptoms is to invest in their home's indoor air quality. Keeping your home free and clear of things that make allergy symptoms flare up will result in healthier air and relieve any symptoms. So whether you have lingering odors or are allergic to pollen, pet hair, and dander, using an air purifier will help in more ways than one.
Cleaner and Healthier Air
The bottom line is that air purifiers are great for overall health. These small but mighty home appliances help improve and clean the air within your residential home. They do this by keeping harmful bacteria, viruses, and other pathogens at bay and out of your home's air supply. In fact, a study done by the EPA showed that indoor air could be up to 2 to 5 times as polluted as the outside air. At Mount Washington Heating & Cooling, we understand how important your indoor air quality is, and that's why we only sell the best air purifiers in the industry. The iWave-R and Aprilaire purifiers are superior in residential air purification that target and remove the most minor impurities. As a result, they help keep your home's air supply clean and healthy to ensure everyone in your home is safe.
Eliminating Odors and Dust
Air purifiers work by eliminating any floating airborne particles within your home's air supply; they also target and remove any stubborn odors in your residential home. Remember that without proper air filtration or purification, residential homes are more prone to dust and pesky odors without adequate air filtration or purification, even with regular cleaning. If you are concerned about your home's indoor air quality, give us a call. We would be happy to go over your air purification options today!
General Air Purifier Questions & Answers
Do air purifiers actually make a noticeable difference?
In short, yes. However, if that doesn't convince you, various scientific studies show that filtering the air within your home removes harmful particles from your indoor living spaces. Air purifiers are great for eliminating dust, dirt, allergens, pet dander, smoke, mold, mildew, and so much more. With that being said, air purifiers work best in homes where residents use proper home cleaning techniques and common sense appropriate living practices.
How to tell if my iWave-R is working correctly?
The iWave-R is known for being virtually noiseless. Its sleek design makes it out of sight and out of mind, mainly because it is one of the only home appliances 100% maintenance-free. Once the iWave-R is installed and working, you will see a green LED light. When the green light is present, it means that the ionizer is working and that the stepper motor (for the self-cleaning feature) is in the home position, ready to be utilized. However, if the green LED light is lit up, you should check your power supply. Suppose you check the power supply and everything else is working connected to it. In that case, you'll want to call and make an appointment with one of our professionals to get your HVAC system back to producing cleaner and healthier air.
What does the iWave-R do, and why is it important?
Even though the process of using ionization to purify your home's air isn't a new concept, the iWave-R is the most recent and most effective iteration that goes above and beyond expectations. Honestly, it should be categorized in a class of its own since it is ahead of the HVAC industry standard regarding your home's indoor air quality. In short, the iWave-R makes your home's air supply healthy and clean by removing all impurities, including allergins, odors, bacteria, viruses, smoke, static electricity, and so much more. So, if you want the air within your home to be the cleanest it's ever been then, our experts highly suggest investing in an iWave-R air purifier.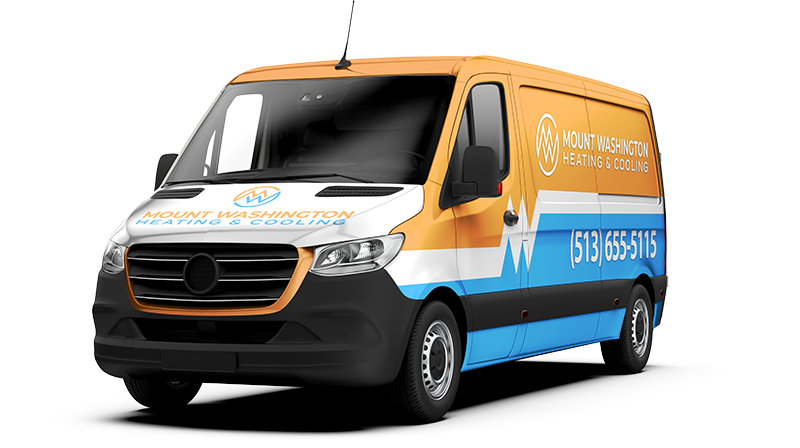 Tips to Improve Indoor Air Quality
Investing in Quality Air Filters
Replacing your HVAC system's air filters on a regular basis is essential. Most homeowners are aware of this. However, many are unaware that standard air filters contain one inch of fiberglass, which usually does nothing to improve indoor air quality or clean the air in your home; only protect your home comfort equipment. This means investing in better air filters could go far in your home to improve your dwelling's air quality. Homeowners should consider this if anything compromises their home's indoor air quality.
Keeping Up With Seasonal Maintenance
Staying consistent and keeping up with routine maintenance on your HVAC system is essential for longevity, comfort, and indoor air quality. As a matter of fact, staying proactive with your HVAC unit will ensure that it will run smoothly and efficiently as it is intended to. In addition, staying up to date on your seasonal maintenance will always keep your equipment safe in the long run and ensure your air quality stays in good health.
Utilize Ventilation
Homeowners may be unaware, but a large share of indoor air pollutants and causes for additional humidity comes from bathrooms and kitchens. Likewise, carbon monoxide and nitrogen dioxide are toxic contaminants released from gas stoves and at a lower level for electric stoves, as well as other harmful pollutants that can absorb naturally into your bloodstream. So, make sure to open a window or turn on the vents in your home when you start cooking or need to use the bathroom to help filter out the toxic pollutants from your air supply.
Maintain Healthy Humidity
Standard humidity levels within residential homes should be between 30 and 50 percent. However, most HVAC professionals prefer humidity levels to be at least between 35 and 40 percent, 30 at the absolute lowest during the winter months. Keeping an eye on your home's humidity levels is especially important for optimizing your indoor air quality, which is why you should keep an eye on your home's humidity levels year-round.
HVAC FINANCING
Buy Today, Pay Over Time with HVAC Financing
It can be expensive to replace and install home HVAC units. However, paying for repairs and work needed for your older equipment can be even more expensive. If you currently have outdated, inadequate HVAC equipment, we offer budget-friendly options to help optimize your home's heating, cooling, and ventilation.