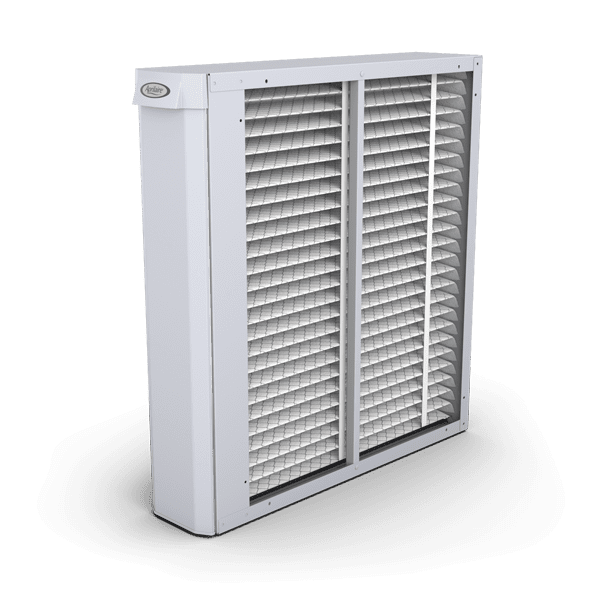 Media Air Filters Services in Mount Washington, OH
Within the last few years, the air filters in your residential home that your HVAC system uses on a daily basis have come a long way. As of today, media air filters provide homeowners with premium air filtration at a fraction of the original cost. At Mount Washington Heating & Cooling, we offer homeowners throughout Cincinnati and its surrounding areas access to the lowest prices on media air filters in Ohio, not to mention the entire HVAC industry. However, if you are a homeowner who typically relies on the one-inch-thick air filters that all HVAC units are built with, then the chances are you're missing out! To be candid, the standard HVAC air filter doesn't actually improve your home's overall indoor air quality; it's just used to protect the unit itself.
Media Filter vs. Standard Filter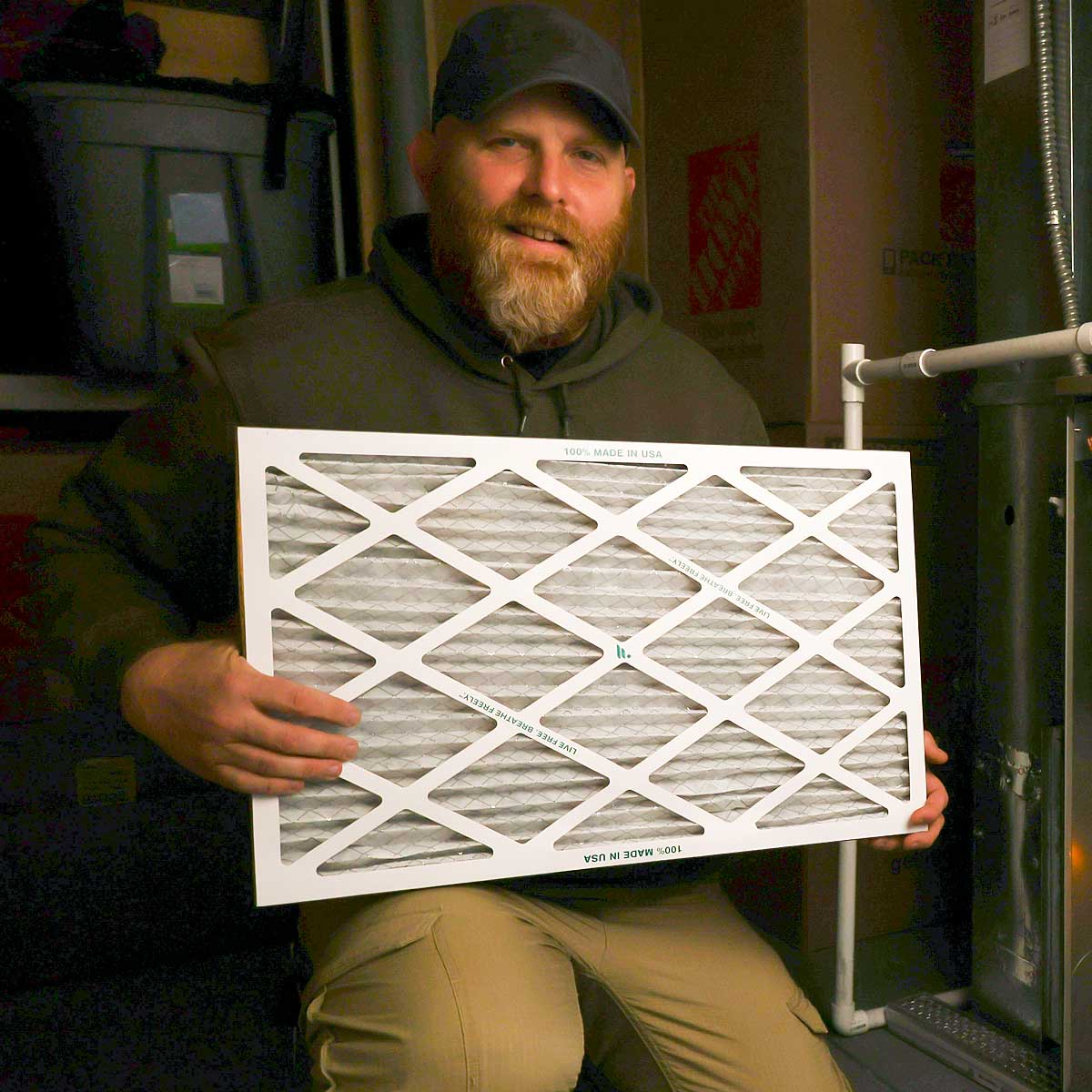 What is the difference between a standard HVAC air filter and a media air filter? There are several notable differences; however, their overall size and effectiveness are the main differences. Essentially, media air filters are cabinets placed in your forced-air system's existing HVAC return air duct. Not only do media air filters protect the overall HVAC system, but unlike standard air filters, they also purify the air that travels throughout your home. 
At Mount Washington Heating & Cooling, we take residential indoor air quality seriously. Because of this, we only offer IAQ products and solutions from name brands, including the Honeywell Whole House Air Cleaner and the Aprilaire Air Purification System, and others.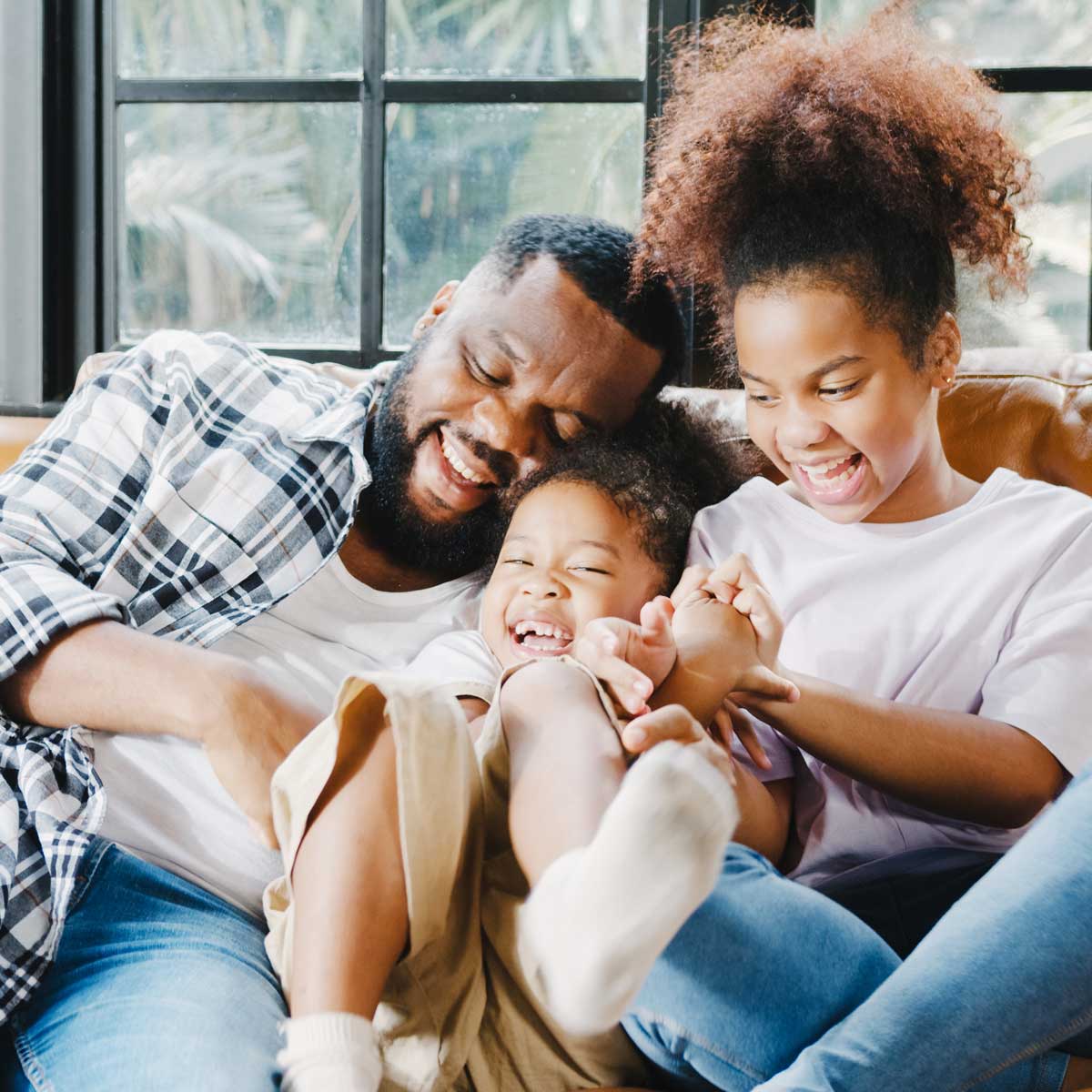 Whole-House Air Cleaner Deal
Have you ever wondered if there was a type of air cleaner that could work for the entirety of your whole house? Well, there is, and it's called the "whole-house air cleaner," and with a name like that, you expect it to be expensive. However, not with our whole-house air cleaner deal at Mount Washington Heating & Cooling. Instead, we offer homeowners access to superior indoor air quality products that they can count on to deliver the healthiest and cleanest air without costing an arm and a leg. Are you ready to start your IAQ journey? If so, we encourage you to take advantage of our original and unprecedented online offer for your home's air cleaning needs. However, keep in mind this offer won't last forever, so call your local indoor air quality experts to get the ball rolling before it's too late!
Saves Homeowners Money on Home HVAC Costs
Who doesn't like saving money? Well, when you purchase a media air filter from Mount Washington Heating & Cooling, we help you do just that. In addition to saving homeowners money, a media air filter also enables you to improve your home's overall indoor air quality. Rather than just protecting the system, like a standard air filter, a media air filter helps protect your HVAC system while simultaneously enhancing your home's IAQ. The best part of all of that is that it's better for the environment and affordable! In most cases, media air filters and air purifiers do more work for you and cost less than the leading brand of portable air filters.
Maintains Your HVAC System
ILet's be honest, if there is anything that you can do to save money or extend the lifespan of your HVAC system, most of us will do it in a heartbeat. As previously stated, using media air filters will allow your HVAC system to work at its utmost capacity while simultaneously prolonging its lifespan. Not only does a media air filter keep the air in your home healthy and clean, but it also helps keep the HVAC system's inside equipment clean and free of dust and debris. All in all, the pros outweigh the cons when it comes to upgrading your HVAC air filters.
Media Air Filters Last Longer
While a standard HVAC air filter needs to be replaced at least once every 30 to 45 days, a media air filter can last upwards of a year. However, if you want to stay ahead of the game and have the cleanest and healthiest air circulating in your home, our air care experts suggest checking on your media air filters at least every 6 months and changing them as needed.
Our home heating and cooling experts recommend homeowners replace these high-performance air filters at least one time per year. However, keep in mind that every home is different. So depending on the various factors in your home that contribute to dust and debris accumulation, your media air filter might only need to be replaced a minimum of once a year.
Eliminates Household Air Pollution
If you install a media air filter into the existing HVAC system in your home, it will continuously filter and eliminate all types of indoor air pollutants. This includes indoor allergens, bacteria, and viruses passing through the thick layers of a media air filter. If these impurities are not immediately dealt with, they can cause respiratory infections and diseases, among other serious health issues. So what's the bottom line? When you invest in a media air filter, it means that less dust, debris, and other allergens will be floating around in your home's air circulation. Which in turn means healthier and cleaner air for you, your home, and your loved ones.
How to Change an Air Filter
Changing your media air filter is a simple and easy process that any homeowner can accomplish on their own. However, to help our air care experts at Mount Washington Heating & Cooling have outlined the steps below: 
To begin with, keep in mind that a media air filter comes with the media filter already inside the cabinet. However, you'll need to replace it; our professionals suggest at least once a year. Even though they don't have to be changed as often as standard air filters, media air filters still get clogged, which is incredibly hard on your HVAC system. Now that that's out of the way, let's get to the step by step instructions:
Step One
Locate your breaker box and turn the switch to your HVAC system to "off." Doing so ensures your safety and makes sure that no particles or dust fly out while replacing your media air filter. Once your HVAC system is completely shut off, you will need to remove the media air filter from the frame box.
Step Two
On the filter box frame itself, you will find four tabs. Once you find these tabs, you will turn these to open up the filter frame, which will allow the sides of the frame to go down, giving you access to the filter for removal. From there, take the old media air filter out and throw it away. Because of their slim design, these filters are far easier to dispose of because they aren't as hefty, so you can fold them up and throw them away.
Step Three
Uncoil the new media air filter to insert the filter frame easily. The end of the new media filter should line up and fit like a glove into the filter frame. Remember to match the old media air filter and place one fold per base in the filter frame box. Keep in mind that there are only two accordion filters that fit into several different frames. Because of this, you may have more folds than you do channels, but don't worry, that's completely normal. If you replace the filter and have extra folds, you can bunch them up and place them into one channel. This won't compromise its ability to filter your home's air. 
Step Four
Once you have inserted all the folds, lift the sides of the box so you can reattach it to the new media air filter. Then flip the four tabs back in place to secure the filter. Once you have completed step four, you've successfully replaced your media air filter!
However, if you are having issues or find yourself stuck when replacing your media air filter, then, in that case, check out this short video which explains the process in detail.
Tips to Improve Indoor Air Quality
Investing in Quality Air Filters
Replacing your HVAC system's air filters on a regular basis is essential. Most homeowners are aware of this. However, many are unaware that standard air filters contain one inch of fiberglass, which usually does nothing to improve indoor air quality or clean the air in your home; only protect your home comfort equipment. This means investing in better air filters could go far in your home to improve your dwelling's air quality. Homeowners should consider this if anything compromises their home's indoor air quality.
Keeping Up With Seasonal Maintenance
Staying consistent and keeping up with routine maintenance on your HVAC system is essential for longevity, comfort, and indoor air quality. As a matter of fact, staying proactive with your HVAC unit will ensure that it will run smoothly and efficiently as it is intended to. In addition, staying up to date on your seasonal maintenance will always keep your equipment safe in the long run and ensure your air quality stays in good health.
Utilize Ventilation
Homeowners may be unaware, but a large share of indoor air pollutants and causes for additional humidity comes from bathrooms and kitchens. Likewise, carbon monoxide and nitrogen dioxide are toxic contaminants released from gas stoves and at a lower level for electric stoves, as well as other harmful pollutants that can absorb naturally into your bloodstream. So, make sure to open a window or turn on the vents in your home when you start cooking or need to use the bathroom to help filter out the toxic pollutants from your air supply.
Maintain Healthy Humidity
Standard humidity levels within residential homes should be between 30 and 50 percent. However, most HVAC professionals prefer humidity levels to be at least between 35 and 40 percent, 30 at the absolute lowest during the winter months. Keeping an eye on your home's humidity levels is especially important for optimizing your indoor air quality, which is why you should keep an eye on your home's humidity levels year-round.
General Air Filter Questions & Answers
What is the lifespan of a media air filter?
Media air filters give homeowners cleaner and healthier air. On top of that, it filters out far more impurities than a standard air filter while only needing to be replaced at least once a year. However, keep in mind that it is always a good idea to conduct a visual inspection of your air filter on a regular basis; our indoor air quality experts suggest once every 30 to 45 days. 
Are media air filters worth the price?
In short, yes. The standard air filters that come with your HVAC system are only designed to protect the HVAC unit itself. However, when you invest in a media air filter, not only are you protecting the unit itself, you are also improving your home's overall indoor air quality. Since media air filters are made with powerful pleated material, along with multiple layers, this means that air has to travel through each layer before cycling back into your home. Making it far more effective than a traditional air filter. As a matter of fact, media air filters are up to 7X more effective at eliminating dust, allergens, and other airborne particles. 
Do media air filters make that much of a difference?
To be completely candid, the answer is yes. Media air filters have been proven time and time again to supply your house with cleaner air, which is better for your overall well-being. A media air filter can completely eliminate all types of allergens, smoke, mold, mildew, and more. Nonetheless, air purifiers will always work best when used in unison with proper cleaning and filtration techniques.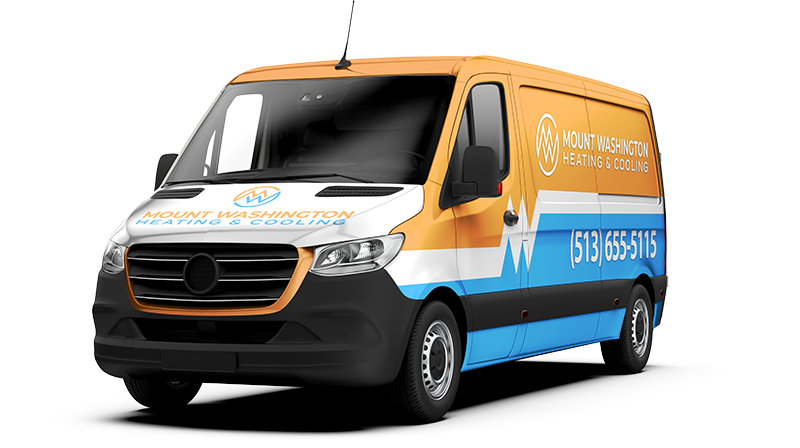 HVAC FINANCING
Buy Today, Pay Over Time with HVAC Financing
It can be expensive to replace and install home HVAC units. However, paying for repairs and work needed for your older equipment can be even more expensive. If you currently have outdated, inadequate HVAC equipment, we offer budget-friendly options to help optimize your home's heating, cooling, and ventilation.